Gamblers are a common sight in any hotel casino or betting hall. Some people gamble for fun; others do it as an addiction. What motivates these people to put everything on the line? Chinese millionaire gamblers are some of the most famous gamblers in the world. Their love for the game and willingness to risk everything has made them some of the wealthiest people in the world.
But surprisingly, most of these Chinese millionaire gamblers visit the best casino hotels in the Philippines, Macau, or Hong Kong because they enjoy the experience and for business purpose.
What motivates a person to become a millionaire gambler?
There are many different reasons that people become millionaire gamblers. Some people might become obsessed with the thrill of winning and the excitement of gambling. Others might be trying to escape from their everyday lives or problems. Some people might have a compulsive need to gamble and can't resist the temptation to bet even when they know they can't afford to lose. And finally, some people might be trying to make a quick buck by taking advantage of other people's mistakes.
How do they live, and what are some of the things they spend their money on?
Research suggests that there are around 4.07 million in China who identify as millionaires. This group is defined as those who have investable assets of $1 million or more, not including their primary residence. While there are many different ways to become a millionaire, what do this group of Chinese gamblers spend their money on? And how do they live?
When thinking about millionaires, the first thing that comes to mind is often luxury cars, yachts, and extravagant homes. However, research shows that this isn't the reality for most Chinese millionaires. In fact, many of them live modestly and save their money for retirement or other investments. They play casinos for fun and relaxation.
Some of the things Chinese with millionaire status spend their money on include travel, technology, education, and health and fitness. They also tend to invest in stocks and other forms of property.
What is it about gambling that makes millionaires keep doing it?
In any given year, there are a handful of people who win big in the lottery or at the casino. While it might be a one-time windfall for some, for many of these fortunate few, gambling becomes an addiction that defines their lives. What is it about gambling that makes millionaires keep doing it?
Gambling can be exciting and thrilling, and it can provide a rush that is hard to replicate elsewhere. For some, the allure of big money is too strong to resist. For others, gambling may be a way to escape from reality or to cope with stress or anxiety. Whatever the reason, for those who are addicted to gambling, there is rarely a happy ending.
The vast majority of Chinese who gamble lose money in the long run, but it is a calculated risk. In fact, Chinese people who gamble are in it for fun and entertainment. Most Chinese millionaire gamblers invite their friends and clients to foster relationships and close business deals on casino hotels.
How does one become a Chinese millionaire gambler?
Most people who gamble do it for entertainment, to try and make a quick profit, or to escape from reality. However, for some, gambling has become a way of life- a means of making a fortune. In China, there is a growing number of millionaire gamblers. So, how does one become a Chinese millionaire gambler?
There is one definitive answer to this question becoming a millionaire gambler in China. It requires a different mindset and skills depending on the game they are playing with. For instance, if the Chinese millionaire gamblers are into poker, then they need to be good at reading people and bluffing. If the Chinese millionaire gamblers are into Mahjong, then they need to be able to count tiles quickly and make strategic moves. However, there are some basic things that all successful Chinese millionaire gamblers have in common.
Chinese millionaire gamblers rewards
In China, gambling is a popular pastime. For some, it's a way to make money. For others, it's a way to gamble away their money. But for the Chinese millionaires who love to gamble, there are both rewards and consequences.
On the one hand, gambling can be a very lucrative hobby. Some Chinese millionaire gamblers have won millions of dollars from gambling. This windfall can be used to improve their lifestyle or even help out their friends and family.
On the other hand, gambling can also be very risky if someone loses too much money while gambling and they could end up in serious financial trouble. Additionally, if someone gets caught gambling illegally in China, they could face fines or even jail time. That is why Chinese millionaire gamblers often travel to the Philippines, Macau, and Singapore to lavishly spend their wealth and have fun.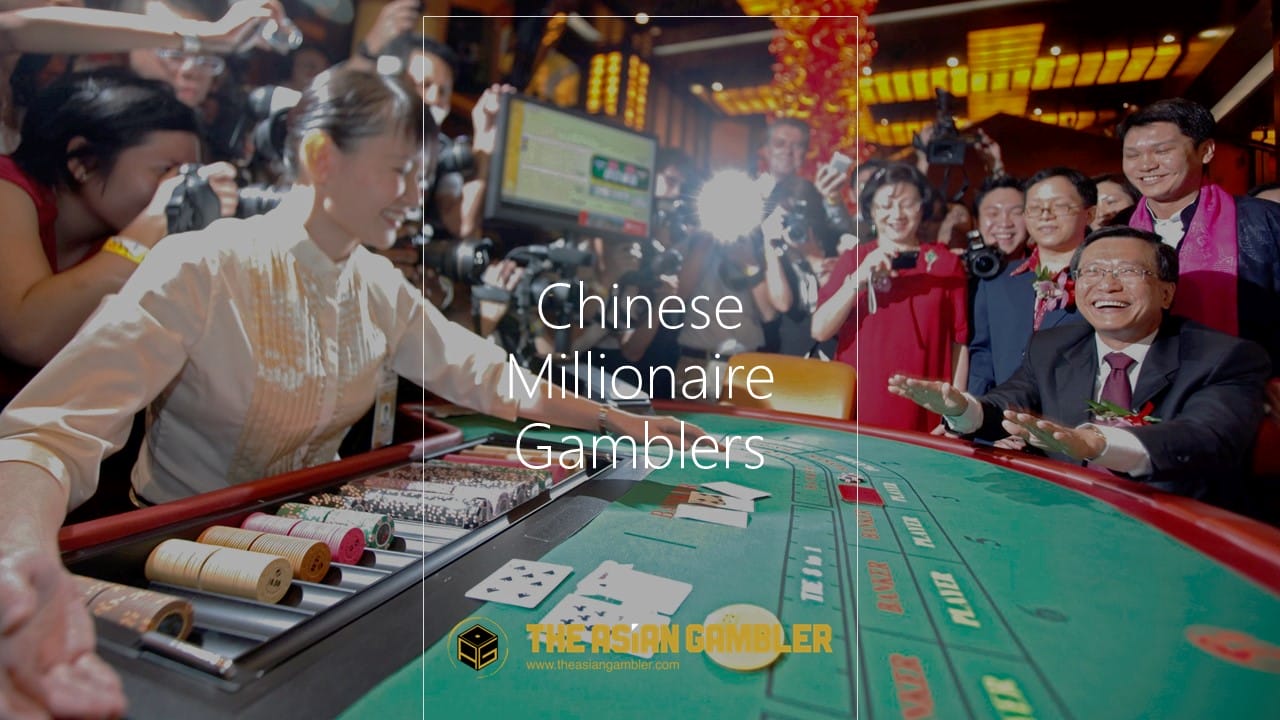 Conclusion: What can be learned from Chinese millionaire gamblers?
In a study recently published in the journal, researchers analyzed the gambling behavior of Chinese millionaire gamblers. They found that they are more likely to lose money than the average gambler. The study's authors suggest that this may be because Chinese millionaire gamblers are more likely to gamble on casino games that offer low odds of winning, such as slot machines. However, these are calculated risks and are often used for business relationships with their clients. The study also suggests that Chinese millionaire gamblers are more controlled players as compared to their other Asian counterparts.